Tuesday 31 May 3.00 pm
Victor Maslov (piano)

Godowsky: Three pieces from Java Suite:
I. Gamelan, X. In the Kraton, XII. A Court Pageant in Solo,

Rachmaninov: Sonata no 1 in D minor Op 28
Allegro / Lento / Allegro
https://christopheraxworthymusiccommentary.com/2021/01/26/victor-maslov-the-birth-of-a-great-artist/
It was a strange turn of events that allowed me to listen to Victor Maslov's live stream recital from St Mary's in Perivale.I had heard Victor recently give a magnificent account of the elusive first Sonata of Rachmaninov and today I had decided that I would listen to Maurizio Baglini's star pupil Simone Librale play Debussy Preludes Book 1 and Ravel's Gaspard de la nuit.A young pianist who I had not yet heard and had the chance to hear as he was closing the Roma 3 Orchestra series in which it's enlightened artistic director Valerio Vicari gives a platform to many of the most talented young musicians of their generation.
Unfortunately a car crash on the notorious blood bath of a motorway that links my house to Rome caused an eight mile queue and instead of enjoying the concert I had to turn back home.Out of curiosity I thought I would listen again to Victor's superb Rachmaninov but I was mostly stimulated by the fact that I could hear a composition by one of my youthful idols:Leopold Godowsky.My first teacher Sidney Harrison had discovered an old church in Brentford where an engineer Frank Holland despite a leaking roof and rising damp had found a home for his ever expanding collection of mechanical instruments.Sidney Harrison, the first person to give piano lessons when you would look into the television for the few hours of transmission each day.There was no choice of programme and people would tune in to see how Peter Croser or Norma Fisher were progressing.He was also a regular broadcaster on the BBC World service and had suggested Frank create a Piano Museum in Brentford open to the public.The idea of housing his collection in the Victoria and Albert Museum was not even considered as he had no intention of loosing his beloved instruments to a public institution.The BBC got wind of the collection of piano rolls that the leggendary pianists had made on the reproducing pianos of the day.Now these instruments lovingly restored by an enthusiastic and some might add eccentric engineer meant we could listen to some of the greatest names in the history of piano playing.Busoni,Lhevine,Rosenthal,Saint Saens,Rachmaninov and Leopold Godowsky.The absolute perfection of these performances were something we were not to hear until the arrival of Sviatoslav Richter in the west.It was not how loud and fast they could play but quite the contrary a supreme control that allowed them to play fast and quietly!Godowsky's performance of Liszt's La Leggierezza was absolutely unbelievable for its subtle whispered perfection.Later I was to hear Cherkassky live playing as an encore a Godowsky arrangement of Chopin's study op 10 n.6 for the left hand alone.His performance of the Albeniz Tango arranged by Godowsky opened up a kaleidoscope of sounds that I never knew existed.I hunted in the London University Library for the old out of print edition of Godowsky's 53 Studies on Chopin Etudes to try to know more about this pianistic genius.Things have changed now and there are complete recordings of these studies by Hamelin,Libetta and Grante but in the late sixties anyone who could play Rach 3 or Prok 2 was considered a piano genius at the UK music colleges.We had our nose put out of joint when Ashkenazy made his London debut playing both in the same programme!Now hands up if there is serious student who does not play them with ease?!The world of Godowsky is a subtle world of kaleidoscopic colour and I believe Moiseiwitch with his multi coloured tonal palette used to play some of the pieces from this suite .Victor played three of them:n.1 with a fluidity spread across the entire keyboard that dissolved to a curiously suggestive whisper that had produced these strangely evocative sounds.N.10 was a continuous outpouring of mellifluous sounds and the final n. 12 was played with a robust scintillating virtuosity that simply glistened.Sounds,sounds, sounds.Multi coloured,evocative and breathtaking and it was exactly this that was so remarkable about Victors playing today as though a world had been suddenly revealed adding a new dimension to his already extraordinary technical mastery.
Leopold Mordkhelovich Godowsky Sr. (13 February 1870 – 21 November 1938) was a Polish-born American virtuoso pianist, composer and teacher. He was one of the most highly regarded performers of his time,known for his theories concerning the application of relaxed weight and economy of motion within pianistic technique – principles later propagated by Godowsky's pupils, such as Heinrich Neuhaus. In 1914 the outbreak of World War 1 drove him away from Europe and he went back to the United States, where he lived in New York (1914–16), Los Angeles (1916–19), and Seattle (1919–22), before returning to New York. Much of the 1920s was spent touring around the world; apart from concert appearances in Europe and the United States, Godowsky also gave extensive tours of South America and East Asia.However, while Godowsky's career prospered, his personal life slowly started falling apart. His wife Frieda fell seriously ill in 1924 and her health continued deteriorating ever since. In 1928 Godowsky's son Gordon abandoned his studies and married a vaudeville dancer, causing his father to disown him.
After the Wall Street Crash of 1929 Godowsky's financial situation worsened. A string of recordings the pianist began in London in 1928, as well as public concerts, would have remedied the problem; however, both activities were cut short by an unexpected disaster: during a recording session on 17 June 1930, just after completing Chopin's E major Scherzo he suffered a severe stroke which left him partially paralysed. Godowsky's remaining years were overshadowed by the event, leaving him deeply depressed.In December 1932 Gordon Godowsky committed suicide, and a year later Godowsky's wife died of a heart attack. The pianist eventually moved to another apartment in New York together with his daughter Dagmar; he continued playing the piano for friends and admirers, but never gave public performances.
He was heralded among musical giants as the "Buddha of the Piano".Busoni claimed that he and Godowsky were "the only composers to have added anything of significance to keyboard writing since Liszt"
As a composer, Godowsky is best known for his Java Suite ,Triakontameron,Passacaglia and Walzermasken, alongside his transcriptions of works by other composers: best known work in the field is 53 Studies on Chopin Etudes (1894-1914)
The Java Suite (originally published as Phonoramas. Tonal journeys for the pianoforte) is a suite of twelve movements for solo piano by Leopold Godowsky, composed between 1924 and 1925.It is greatly influenced by the gamelan music of Java,extensively utilizing pentatonic harmonies throughout."Having travelled extensively in many lands, some near and familiar, others remote and strange, it occurred to me that a musical portrayal of some of the interesting things I had been privileged to see, a tonal description of the impressions and emotions they had awakened, would interest those who are attracted by adventure and picturesqueness and inspired by their poetic reactions.Who is not at heart a globe-trotter? Are we not all fascinated by distant countries and strange people? And so the thought gradually matured in me to recreate my roaming experiences. This cycle of musical travelogues-tonal journeys-which i have name collectively "Phonoramas", begins with a series of twelve descriptive scenes in java."
Part One
1. Gamelan
2. Wayang-Purwa, Puppet Shadow Plays
3. Hari Besaar, The Great Day
Part Two
4. Chattering Monkeys at the Sacred Lake of Wendit
5. Boro Budur in Moonlight
6. The Bromo Volcano and the Sand Sea at Daybreak
Part Three
7. Three Dances
8. The Gardens of Buitenzorg
9. In the Streets of Old Batavia
Part Four
10. In the Kraton
11. The Ruined Water Castle at Djokja
12. A Court Pageant in Solo
Victor's performance I have written about recently that he gave at St James's Piccadilly.
https://christopheraxworthymusiccommentary.com/2021/06/05/victor-maslov-the-virtuous-virtuoso-virtually-at-st-jamess-piccadilly-4th-june-2021/
Of course like all artists of Victors stature it has become even more full of subtle colour and meaning.From the hauntingly beautiful first movement and the glistening delicacy of the Lento to the overwhelming grandeur of the Allegro molto.All held together with an overall understanding of the architectural shape that made this performance as persuasive as one of the very first recordings:that of John Ogdon,or the very recent performance by Alexandre Kantarow.Both winners of the Tchaikowsky competition in Moscow but with a distance of fifty years between them.Now Victor Maslow has come onto the scene with this superb performance.A recent top prize winner in the Dubai/Malta International Piano Competition,together with the winner of the Tchaikowsky Competition,he is in many ways a local' lad'.
https://christopheraxworthymusiccommentary.com/2021/10/24/dmitri-alexeev-into-a-new-golden-world-with-jianing-kong-victor-maslov-caterina-grewe-vitaly-pisarenko-at-st-johns/.
His studies with a long term resident of Ealing ,Dmitri Alexeev and a recipient of an award from the Eileen Rowe Musical Trust,together with his many performances here at St Mary's are surely proof enough of authenticity.Ealing can be justly proud!
In November 1906, Rachmaninov,with his wife and daughter, moved to Dresden primarily to compose a second symphony to diffuse the critical failure of his first symphony,but also to escape the distractions of Moscow. There they lived a quiet life, as he wrote in a letter, "We live here like hermits: we see nobody, we know nobody, and we go nowhere. I work a great deal,"but even without distraction he had considerable difficulty in composing his first piano sonata, especially concerning its form.The original idea for it was to be a sonata based on the main characters of Goethe's Faust.Faust , Gretchen, and Mephistopheles and indeed it nearly parallels Liszt's own Faust Symphony which is made of three movements which reflect those characters.However, the idea was abandoned shortly after composition began, although the theme is still clear in the final version.After numerous revisions and substantial cuts made at the advice of his colleagues, he completed it on April 11, 1908. Konstantin Igumnov gave the premiere in Moscow on October 17, 1908. It received a lukewarm response there, and remains one of the least performed of Rachmaninoff's works.
Russian pianist Victor Maslov graduated in 2021 from the Royal College of Music, London, having completed his Artist Diploma, and was the recipient of the Queen Elizabeth the Queen Mother Rose Bowl for his outstanding achievements at the RCM. Throughout his studies, Victor has been grateful for the support of the Ruth West Scholarship, the Eileen Rowe Musical Trust Award, the Future of Russia Scholarship, the Munster Trust Award, and the Talent Unlimited. He previously studied at the Gnessin Moscow Special School of Music, where he was taught by his mother Olga Maslova. He has been a prizewinner in several international competitions. After winning the AntwerPiano International Competition in 2020, he was invited to take part in the 2021 Classic Piano International Competition in Dubai and received the Second Prize. Further successes include winning the First Prize at the 2nd International Rachmaninoff Piano Competition (Moscow 2020), being Overall Prize Winner of the 47th Concertino Praga International Radio Competition for Young Musicians (2013), two-time winner of Concerto Competition (Royal College of Music, 2015, 2018), winning the First Prize at the Musicale dell'Adriatico piano competition (Ancona 2007), and the First Prize at the Nikolai Rubinstein International Piano Competition (Paris 2004). He gave his concerto debut at the age of nine with the State Symphony Orchestra of Moscow and has since performed with orchestras such as RCM Symphony, RCM Philharmonic and given solo performances at international music festivals across the UK, Europe and the USA.
Godowsky: Java Suite
by Georg Predota August 8th, 2018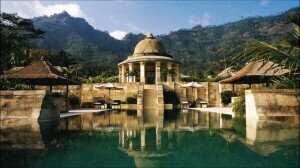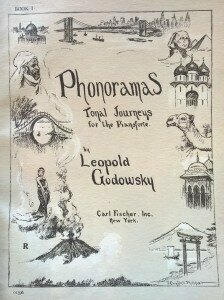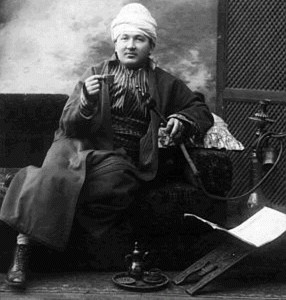 The legendary pianist, composer, and pedagogue Leopold Godowsky was a world traveller. He considered "travel not only a way of lifting the creative intellect, but also a philosophical, spiritual enterprise, a way of advancing one's journey of self-discovery." Drawing inspiration from his exotic encounters, "it occurred to me," he writes, "that a musical portrayal of some of the interesting things I had been privileged to see, a tonal description of the impressions and emotions they had awakened, would interest those who are attracted by adventure and picturesqueness and inspired by their poetic reactions." After Godowsky returned from a 2-month tour of South America in 1922, he quickly sailed for the Far East. Departing Vancouver on 13 October 1922, he left for Yokohama and described his impressions of Japan, "The people here love music and are making great progress in the appreciation and understanding of good music; in a short time this country will be a Mecca for artists. Japanese are quick to grasp and understand. By February 1823, Godowsky had reached China and writes, "Guangzhou is the most unusual place I have ever seen in the Orient…Beijing is the most interesting city in China, a city of marvels… Hong Kong the most beautiful." But it was the island of Java that fascinated him the most.

The Java Suite
Godowsky stayed in Java for the better part of 4 weeks and gave at least twenty recitals. Despite his heavy performing schedule he eagerly explored local culture, music, and people. And he visited various places and landmarks that would become the basis for the Java Suite. Initially, Godowsky intended to compose "finishing selections for piano recital programs that consist of themes and tunes of different races and parts of the world. My plan is," he writes, "to make picturesque, characteristic and fanciful works based on folk tunes and dances of exotic countries: Java, Japan, China, India, Turkey and perhaps one Jewish and one Negro piece." However, the scenic beauty and rich cultural atmosphere of Java soon focused his creative efforts and "the thought gradually matured in me to recreate my roaming experiences in a cycle of musical travelogues—tonal journeys—which I have named collectively "Phonoramas," beginning with a series of twelve descriptive scenes in Java."
Godowsky published his Java Suite in 1925, and in the preface he describes his inspirations. "The Island of Java, called 'The Garden of the East,' with a population of close to forty million, is the most densely inhabited island in the world. It has a tropical, luxuriant vegetation; marvelous scenery and picturesque inhabitants; huge volcanoes, active and extinct; majestic ruins and imposing monuments of many centuries past…It was, however, the native music of the Javanese, in the heart of Java, at Djokja and Solo that made the most profound impression on me." Eight of the twelve pieces are associated with a specific city, place, monument or landmark (Sacred lake of Wendit, Boro Buudur, the Bromo Volcano, gardens of Buitenzorg, streets in Old Batavia, in the Kraton, the ruined water castle at Djokja and the city of Solo). The remaining four pieces (Gamelan, Wayng Purwa, Hari Bessar and Three Dances) relate more generally to his musical and cultural impressions during his journey.
A substantial number of composers in the early 20th century were influenced by the sound of gamelan music, but it was Godowsky who actually experienced it first hand. "The sonority of the Gamelan is so weird, spectral, fantastic and bewitching, the native music so elusive, vague, shimmering and singular, that on listening to this new world of sound I lost my sense of reality, imagining myself in a realm of enchantment." Godowsky aimed to express his impressions "in the native music-idiom as I understood it, I have neither borrowed nor imitated actual Javanese tunes, designs or harmonies in any of the movement excepting the third, where I use two fragments of authentic Javanese melodies." By fusing Javanese elements with Western compositional procedures Godowsky created a unique and highly personal tonal journey.