When music is also fun what more could one want?
A family of superb musicians united to hear Jeneba Kanneh-Mason take a packed Wigmore Hall by storm.

With Fou Ts'ongs widow the teacher of the pianists in the family.As children who came aged nine to the Junior Academy to be trained and inspired as Fou Ts'ong himself would do for years in my theatre in Rome.
Patsy used to thank me for being so faithful to Ts'ong but it was we that were so grateful to him.

Just as the Kanneh-Masons were today to Patsy Fou.
I remember Patsy Toh as a star student of Harold Craxton at the RAM who dedicated herself to Ts'ong and a life together in music.
What fun we had backstage with a friend who had made a cake to celebrate and with almost the entire family united around their youngest member now in the equally expert hands of Vanessa Latarche at the Royal College .

A relaxed way of playing like swimming gave her a flexibility able to produce ravishing sounds with a naturalness and simplicity no matter what challenges she faced.
Music just poured from her long spindly fingers with the same freshness and simplicity with which the family was united around her today.Fluidity and flexibility and above all clarity in Shostakovich.The beauty of sounds in Debussy where the pedal was indeed the soul of the piano allowing Jeneba to float sounds with luminosity and simplicity.Her completely relaxed arms allowing her fingers a direct link to a heart that beat with sincerity and warmth.A Fantasy by Florence Price that was of wondrous sounds of elegance and beguiling charm as the melodic line passed from tenor to soprano with irresistible innocence and purity.Driving insistent rhythms brought a frenzy of passion like the Gospels proclaiming glory to our maker.This was truly sumptuous playing of great style.She brought great character to the ten episodes of Prokofiev's Romeo and Juliet with the final languid beauty of Romeo and Juliet after the exhilaration and excitement of the Montagues and the Capulets.The Toccata by Kapustin was a scintillating way to thank an enthusiastic audience in this Sunday morning coffee concert
Oh what a wonderful world!' https://youtu.be/A3yCcXgbKrE
Hear Me Out: Fantasie nègre No. 1 (Florence Price, 1929)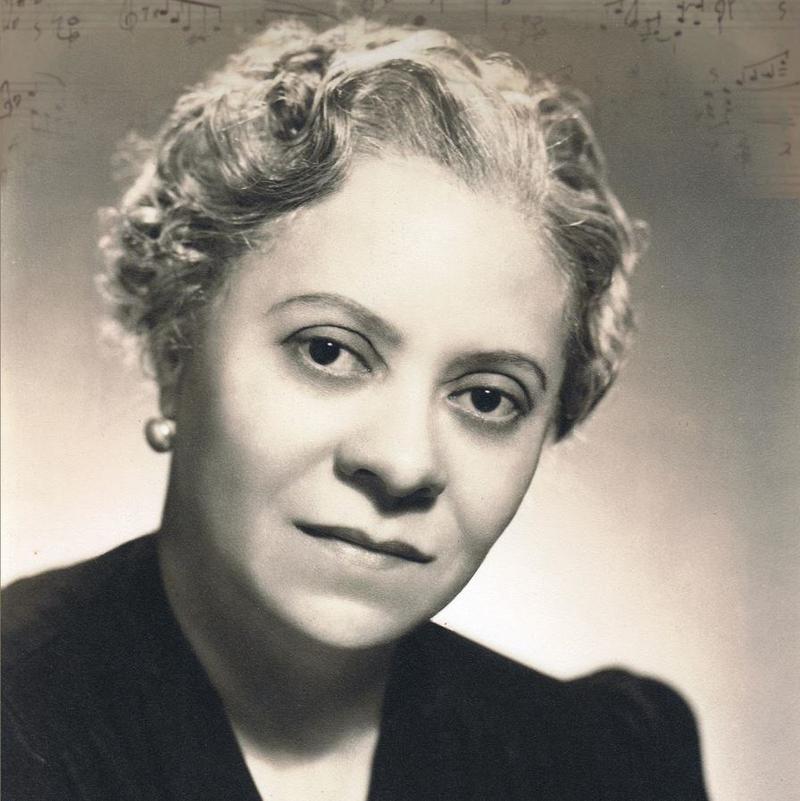 In 1933, Florence Price became the first Black female composer to have a symphony premiered by a major national orchestra, when the Chicago Symphony Orchestra played her Symphony No 1. At the same concert, her friend and contemporary Margaret Bonds also made history as the first Black female soloist with the orchestra. (She would later go on to premiere Price's Piano Concerto too). Florence Price and Margaret Bonds together were leaders in the Black Chicago Renaissance movement in 1930's USA. There was a real uplifting of Black folk songs during this era, with both Price and Bonds paving the way by incorporating them into Western classical music. Their pride in their history and determination to create a new modern Black voice created music that still resonates today. In a period of so much strife and uncertainty this programme has a resounding theme of friendship and support. Fantasie Nègre No 1 in E minor is dedicated to Margaret Bonds, and shows the legacy of Price's influence.Fantasie nègre, like the title suggests, is black as night — a sonic equivalent to a Sunday mac in the fellowship hall. This is definitely in no small part due to the liberal interpretation of that old Negro spiritual, "Sinner Please Don't Let this Harvest Pass".As the title implies, the song deals with the damnation of souls and the procrastination of getting your literal life together. With the tips of her fingers, Price transforms these lyrically haunting melodies into a somnambulant nocturne. Speaking of nocturnes, there is a moment particularly reminiscent of Chopin — around the halfway point, Price's left hand gives me some serious vibes from the Polish composer's First Ballade. Almost 30 years later, Thelonious Monk released an album of solo piano interpretations of Duke Ellington's music. As we listen to this Price piece, we can also hear Monk's version of Black and Tan Fantasy. I don't know how familiar the angular idiosyncratic pianist was with Price's music, but there is a definite a bond between these two pieces, a bond that lasts far beyond their Fantastic titles.